Another year has passed and I miss my brother, Kyle, just as much as when he left us in 2007. I can't believe it has been that long. Kyle's birthday was yesterday, and he would be 47 years old this year. I don't have much to say today, other than I get choked up on his birthday. I guess you never get used to something like this.
To find out what happened to him, please visit my tribute page to him
here:
Since a picture is worth a thousand words, here are a few to share: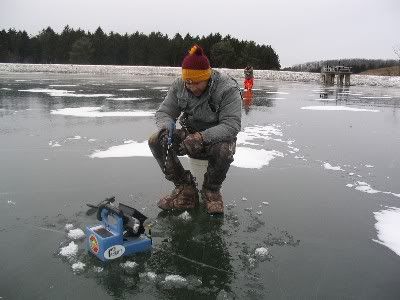 Once I introduced Kyle to icefishing, he was hooked. I was delighted because it was another way that we could share the outdoors together.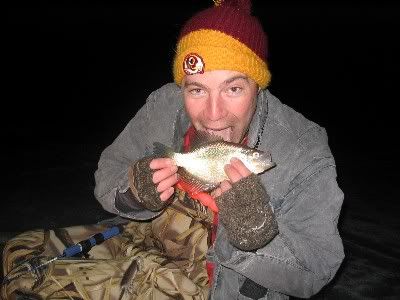 Kyle released this crappie that he caught through the ice, but not before faking a crappie sushi meal! He always had a sense of humor. He was a Monty Python fan. Need I say more?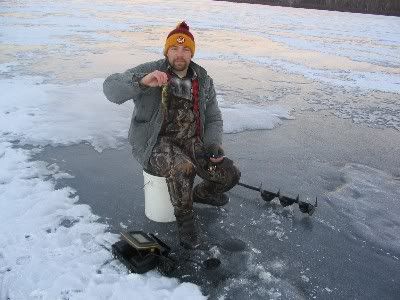 He loved catching big fish, but it was this perch that gave him the idea for his Iceshanty user name, Perch Jerker.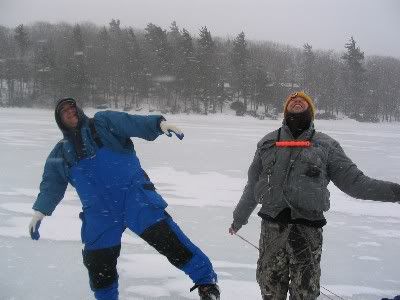 Kyle (right) and my friend Mark goofing around during a windy day on the ice.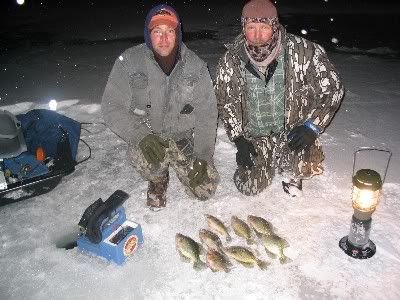 Kyle (left) and I posing over some of the fish that we kept after a productive ice fishing evening bite.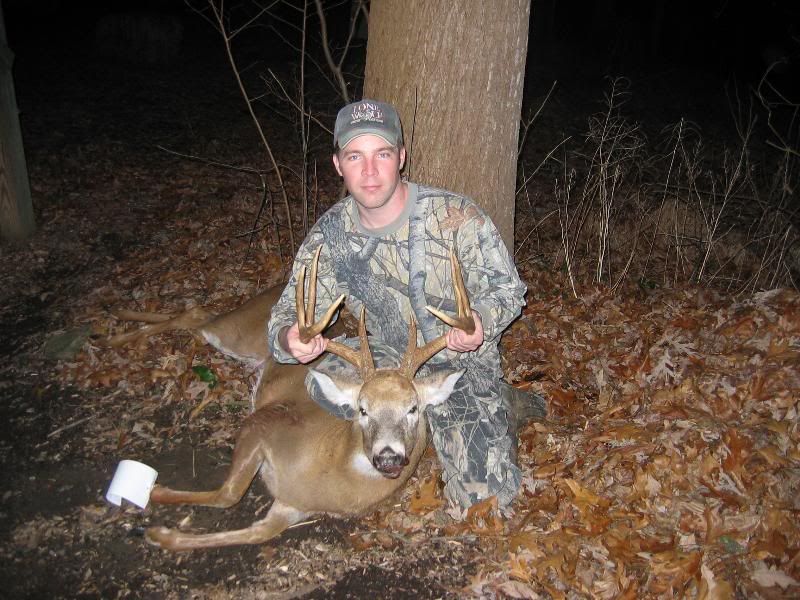 Kyle posing with a big archery season buck. He was a very skilled archer and hunter. I think it was his true passion, other than coaching swimming.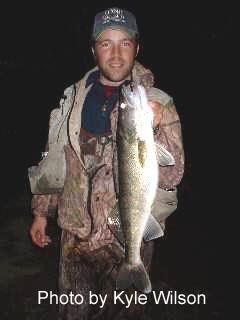 Kyle loved fishing for walleye. Here he poses with a nice marble eye.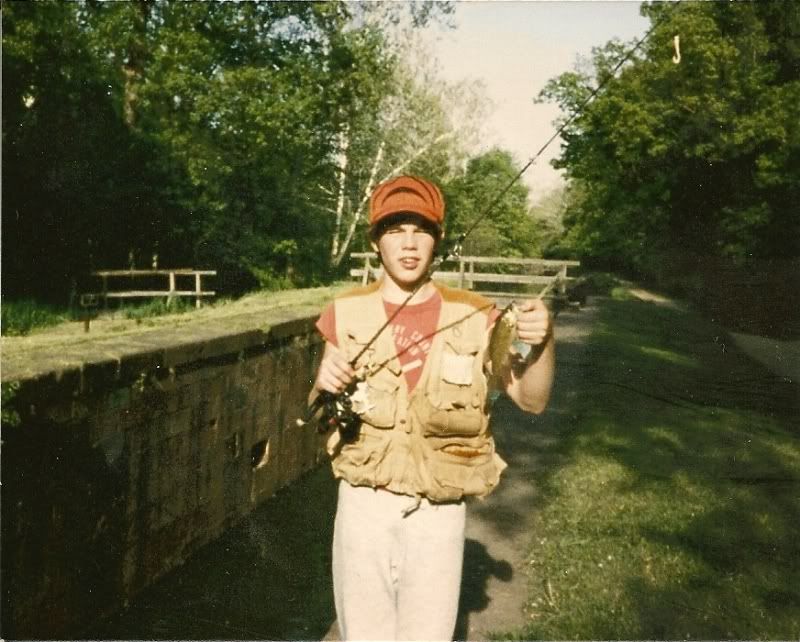 Even when Kyle was a youngster, he had a knack for catching fish. Here he poses with a smallmouth bass, sporting his favorite Bengals hat.
Anyway, thanks for checking back in and I'm sorry that I haven't posted more often than I have. I plan to remedy that situation though.
And to my Brother in Heaven, Happy Birthday Bro!